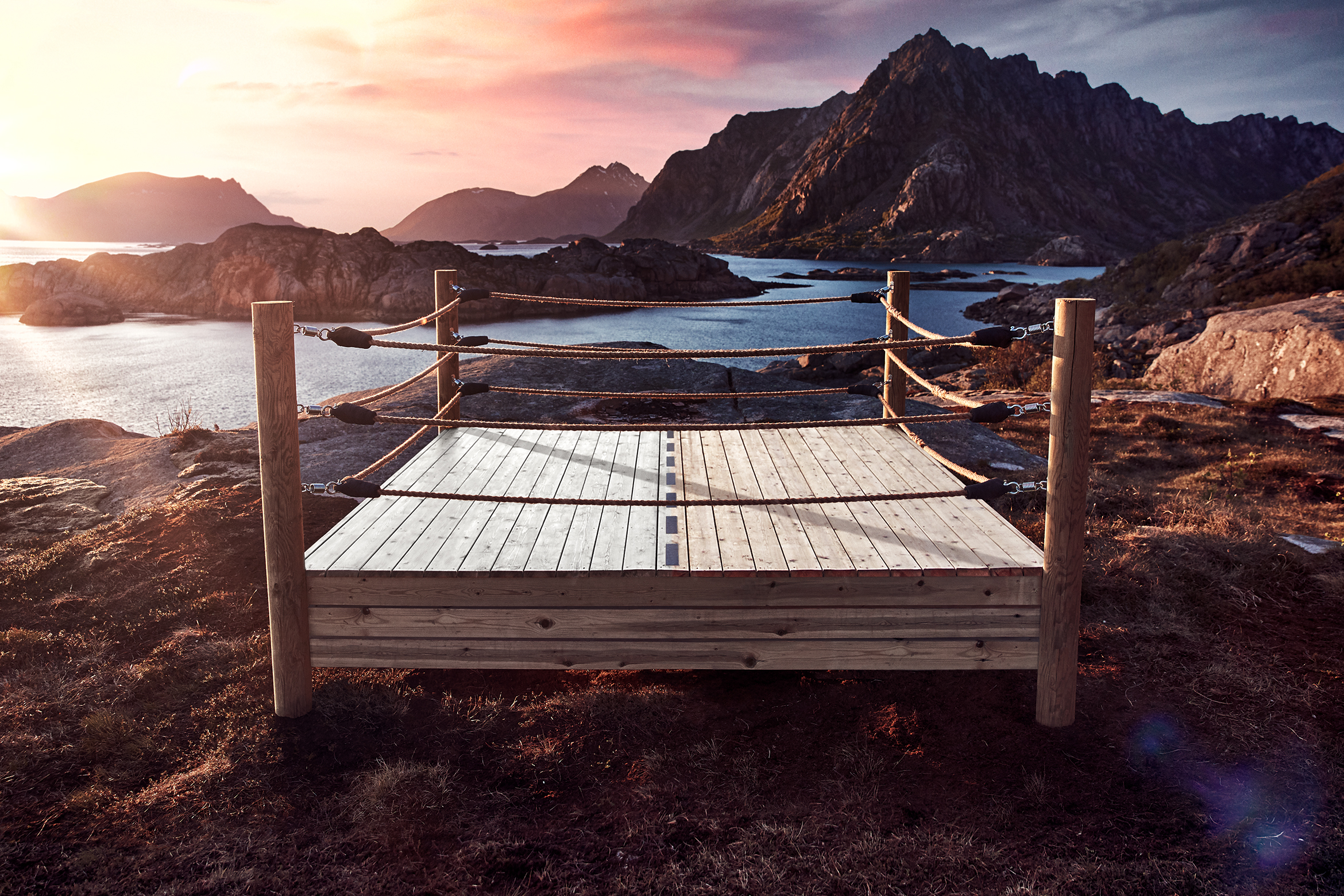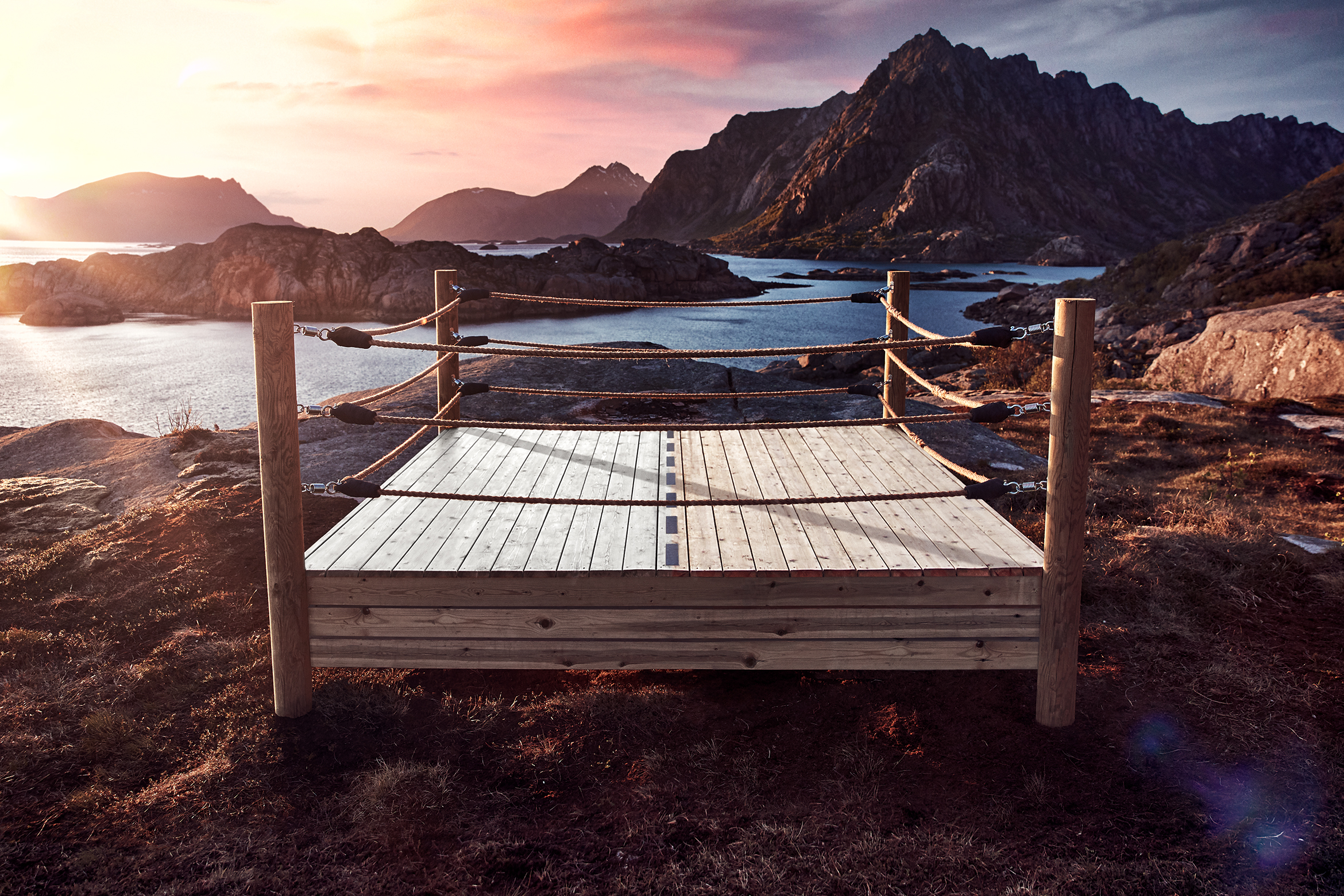 02
Sioo:x is a Scandinavian wood protection brand. They claim to offer unbeatable durability that will keep any outdoor wooden surfaces out of trouble for up to 12 years. Sounds almost too good to be true.
In recent years Sioo:x has become market leader within its category and sales have increased in the Scandinavian markets. With one exception. Northern Norway, where the popularity of oil-based lasers for some reason seems to have made the market almost immune to "novelties".
To prove Sioo:x unbeatable durability we therefore decided to expose the product to an extreme test. But also challenge the competitors.
03
We built a boxing ring at a location north of the Arctic Circle, known for its Slow-Tv-friendly nature and merciless climate. We treated half of the ring, but let the other half untreated, open for any other competitor to take on the challenge.
The fight will last for 12 year long rounds to guarantee a true test of strength and endurance. To make it public we installed a camera and set up a live-stream for everyone to watch the bout live.
04
So far no other wood protection brand has dared to step into the ring. But there is still a lot of time left.