01
Fish Chart 2050
The West Coast Foundation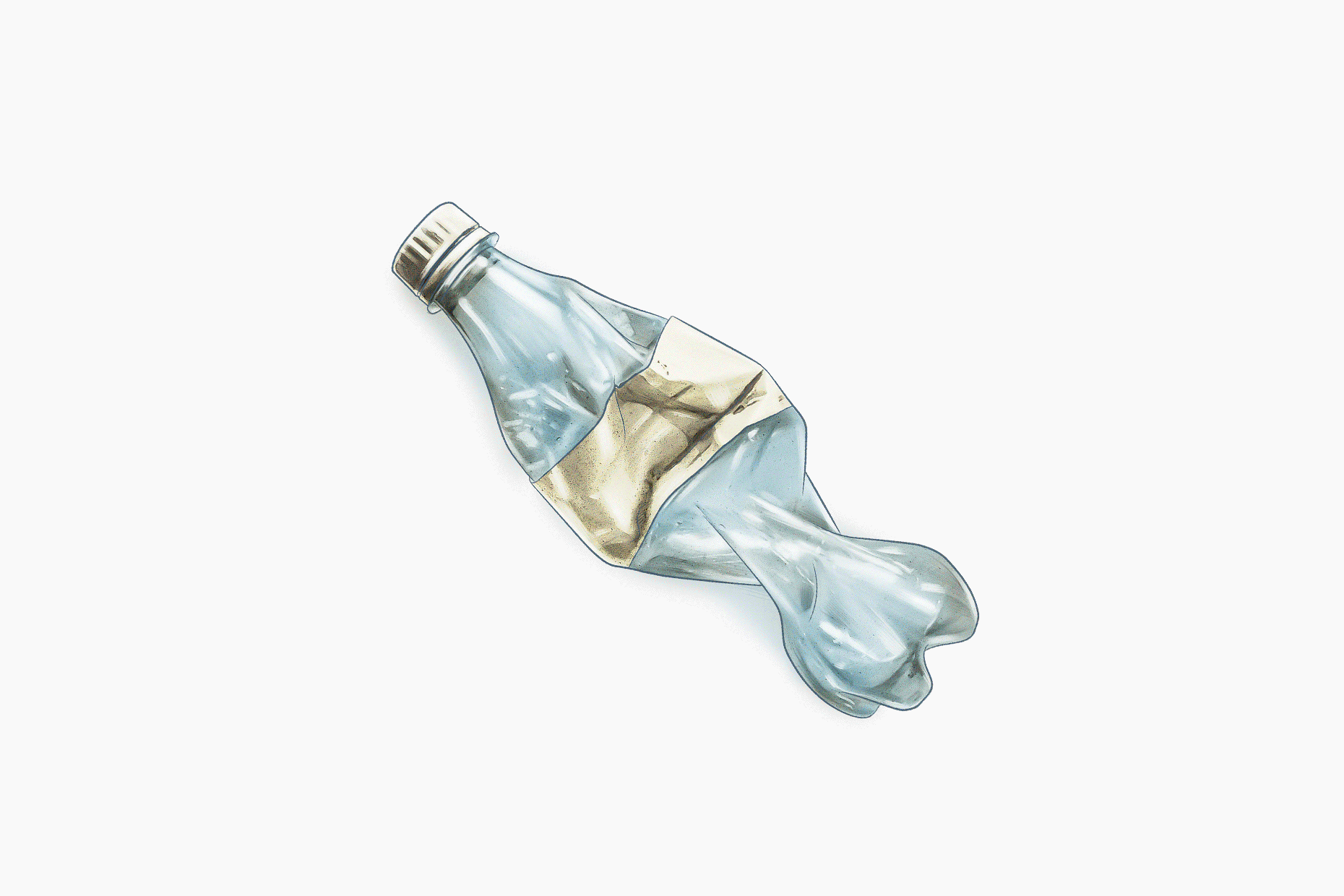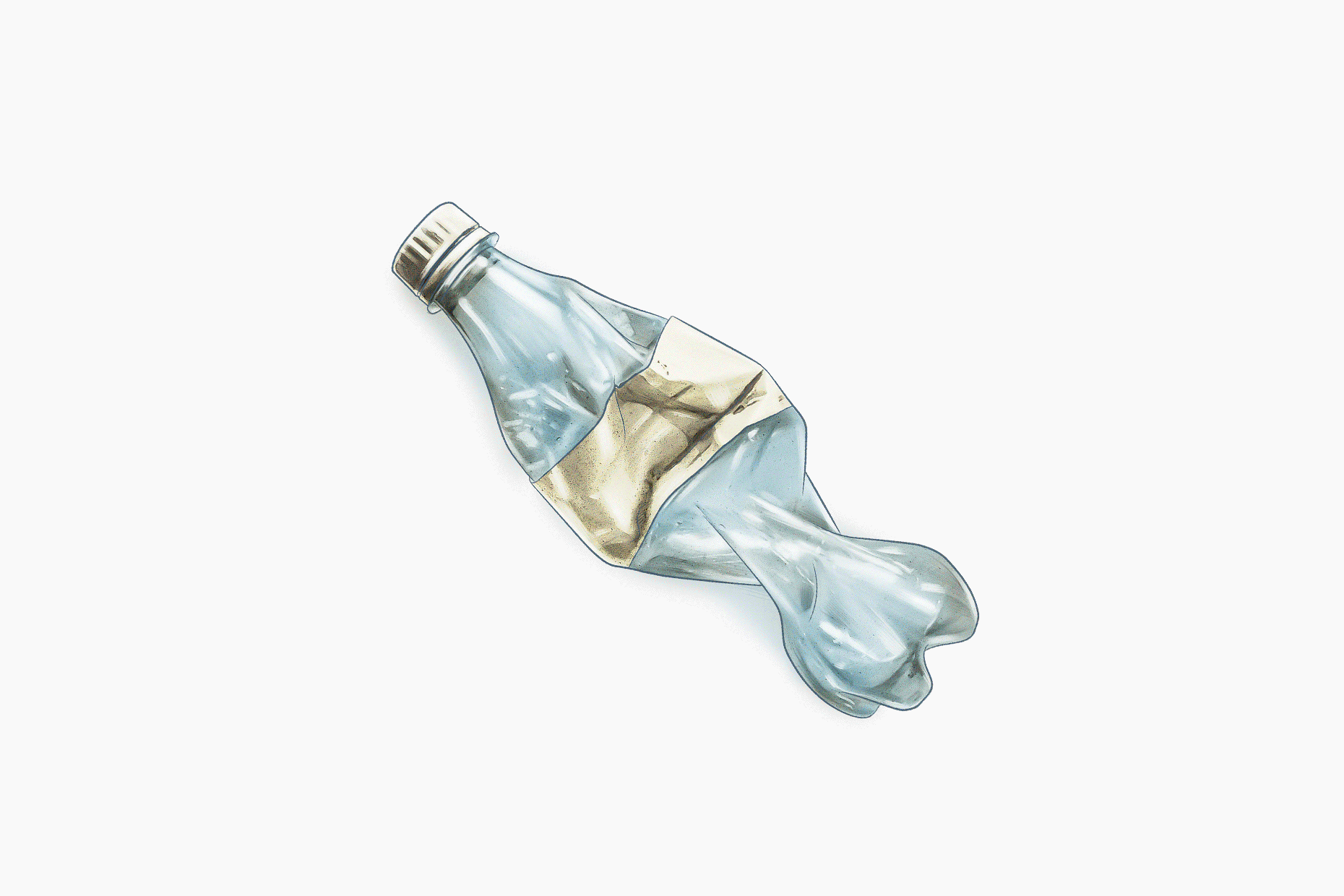 02
The West Coast Foundation works for one single mission: a cleaner coastline. But because of the ever-growing plastic iceberg it's estimated that by the year 2050 there will be more plastic than fish in the sea.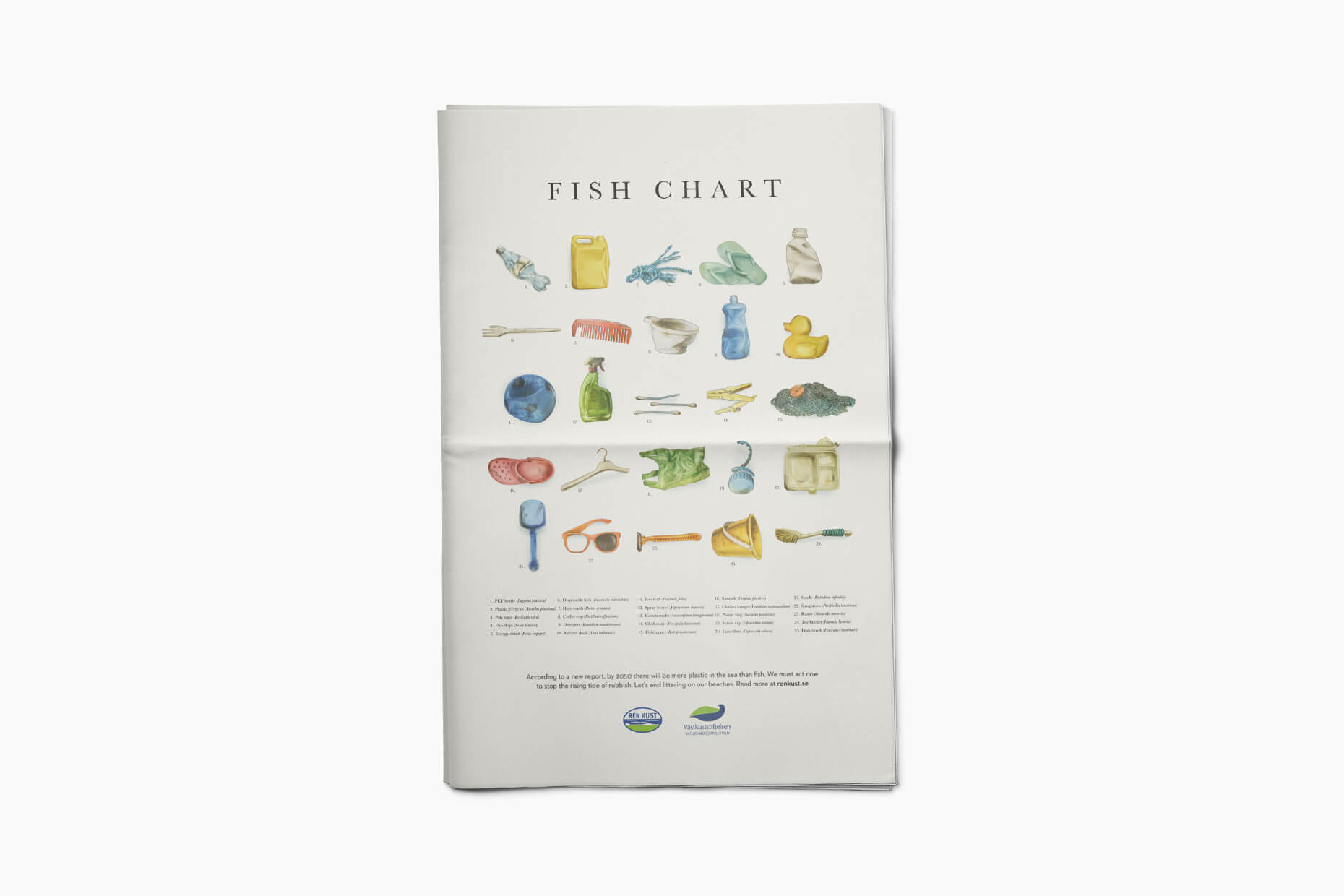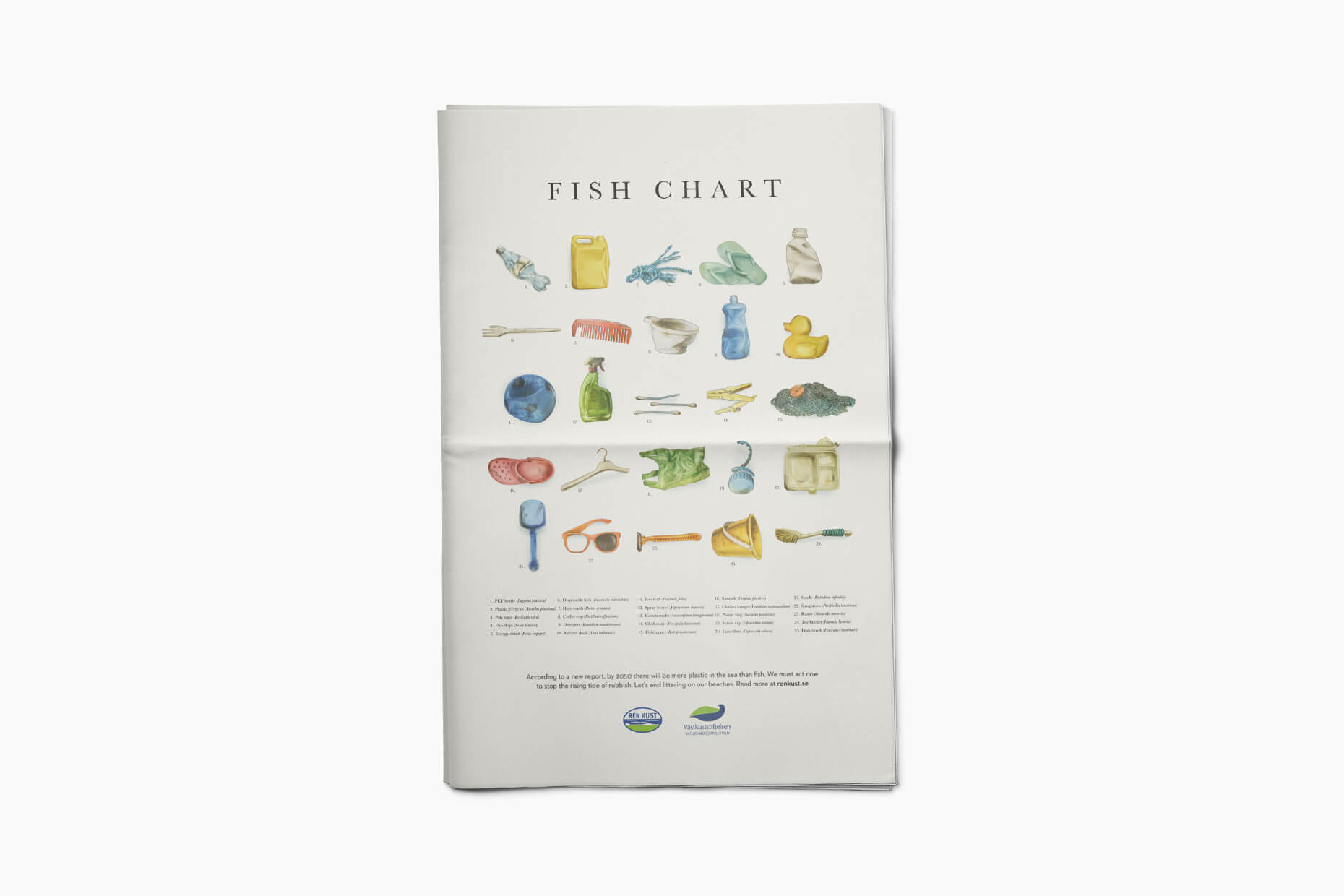 03
To help stop the rising tide of plastic, we launched an initiative by redesigning the classic Fish Chart. Here we had the different types of fish usually seen replaced with discarded plastic items such as water bottles and food carton.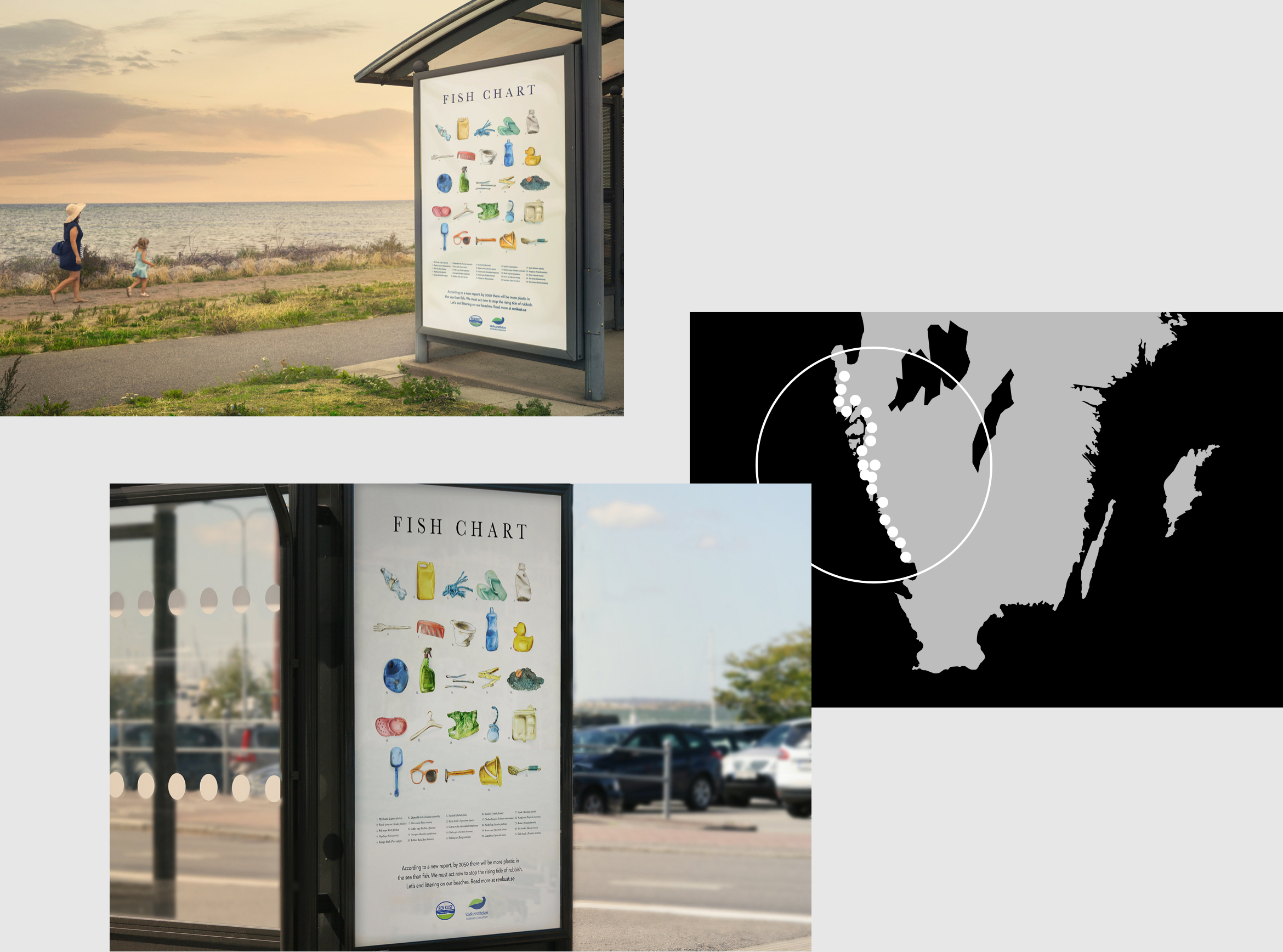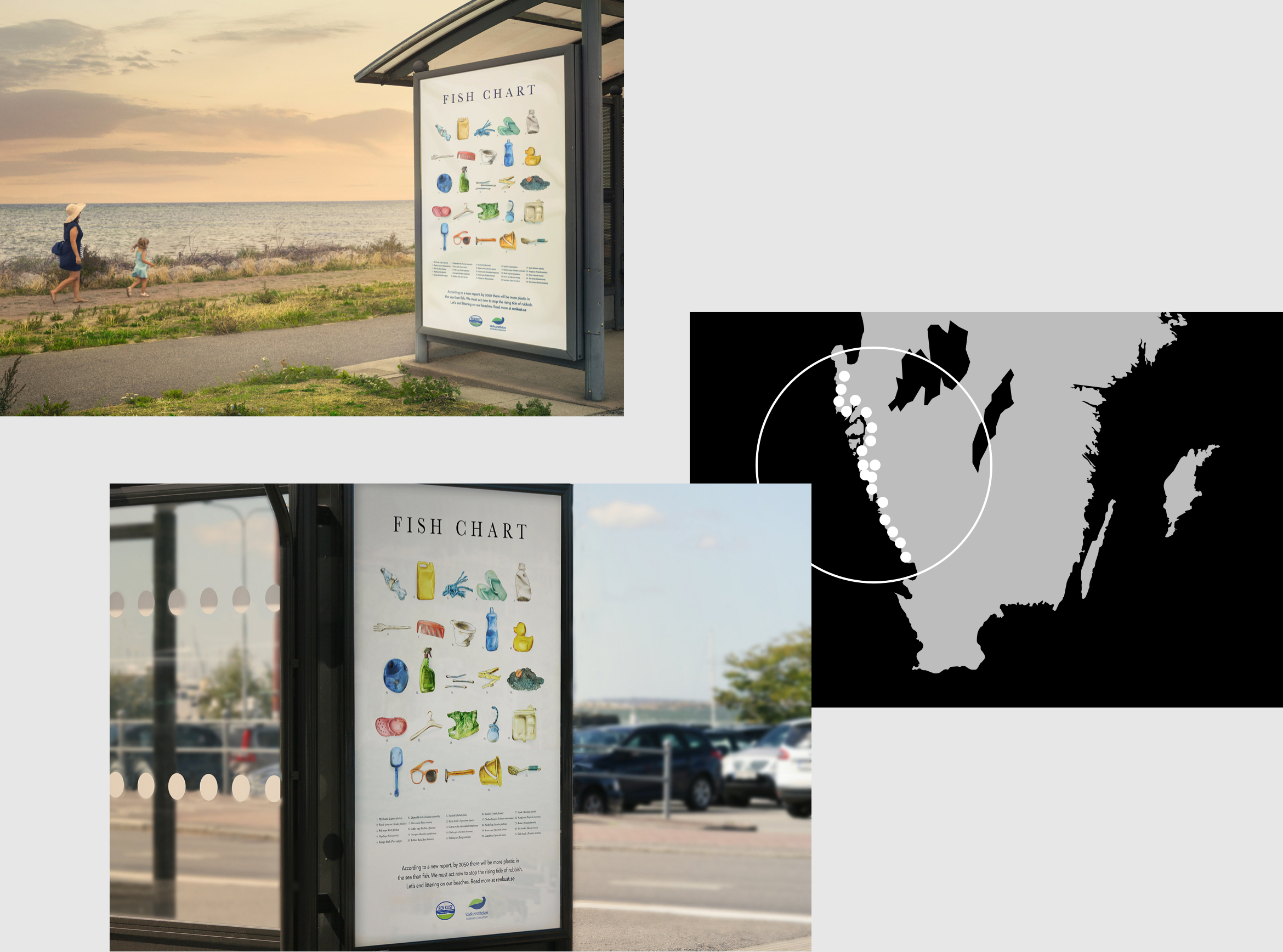 04
Billboards displaying the fish chart was placed strategically along popular beachfront locations. Confronting beach-goers with the harsh reality if we don't end littering on our beaches. And instead of leaving rubbish behind, they will leave cleaner beaches for future generations to enjoy.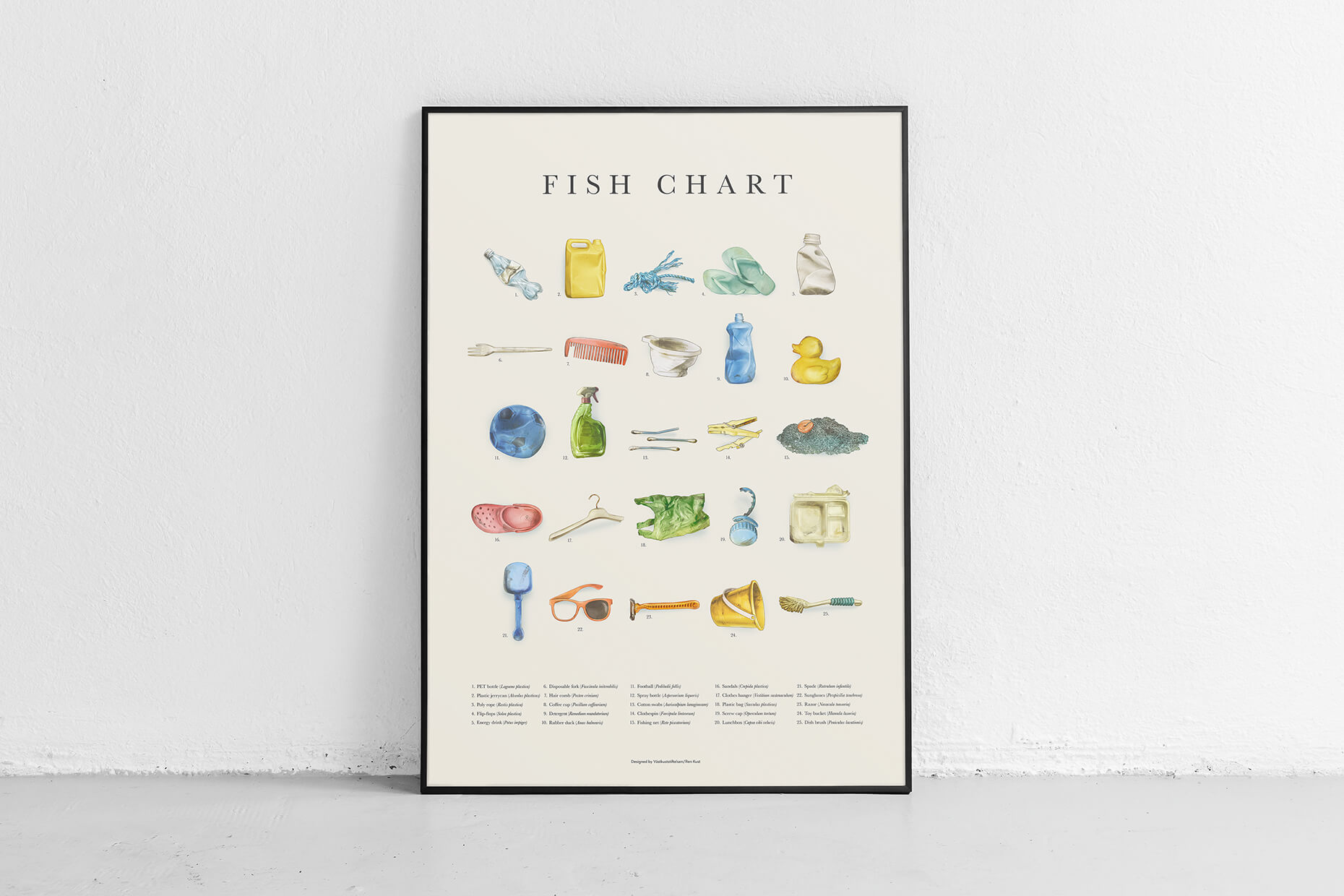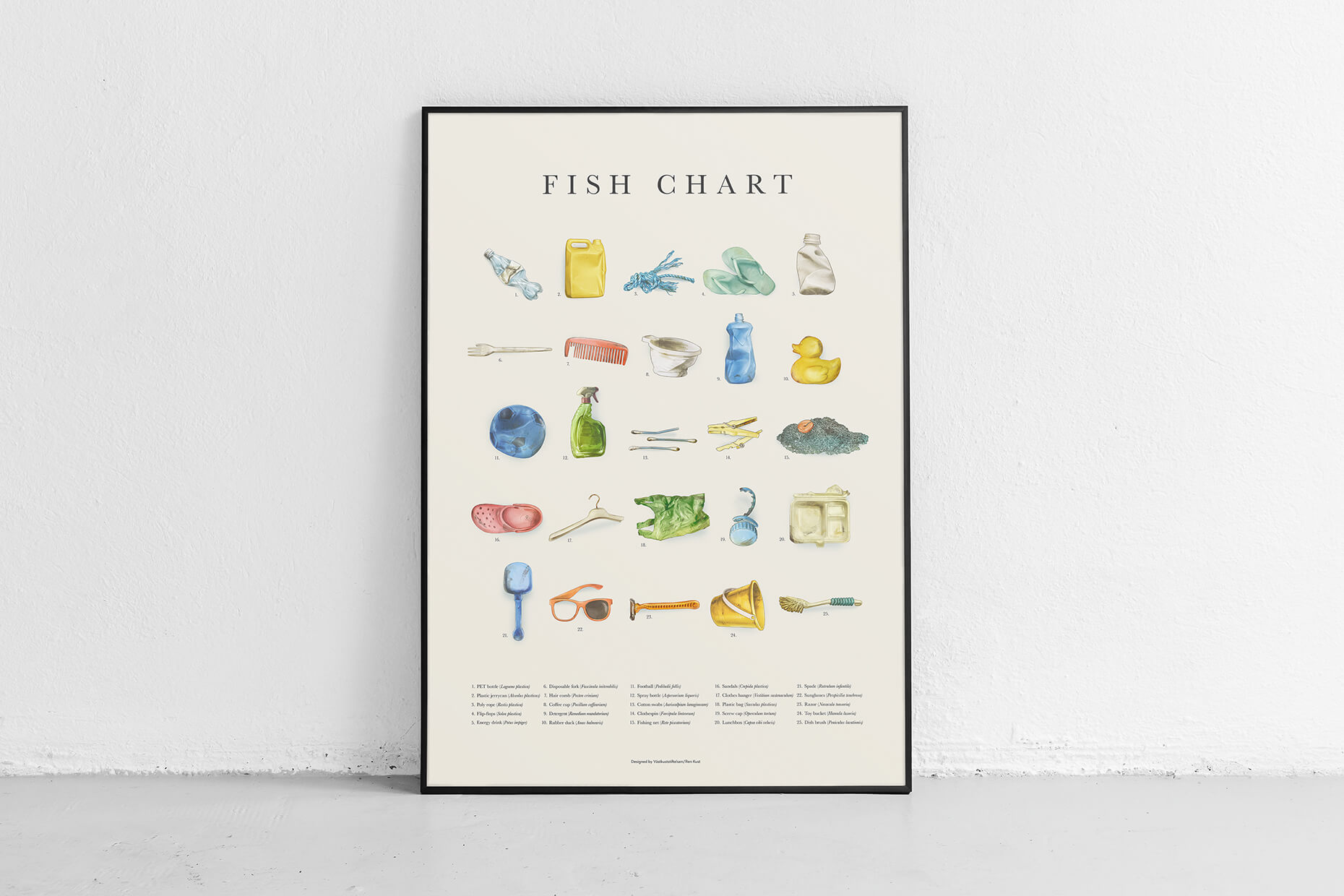 05
To push the initiative further and help raise funds, a physical poster-version of the fish chart is available to purchase on-demand.